Made for everyday errands and adventures, this season's hottest item is a must-have for every Filipino. Philippines, meet the soft cooler.
Supermarket
With many cities and municipalities discouraging – and in some cases, banning – single use plastics, there's no better time to start looking for plastic bag alternatives. A great option when buying raw meats and seafood is a soft cooler. 
For trips to the palengke or the weekend market, we suggest the Artic Rainbow Soft Cooler. With antimicrobial properties built into the lining, it resists odor, mold and mildew.
Work
As the cost of living rises – particularly in the metro – every peso counts! Save money and bring your own lunch to work. Soft coolers keep your lunch chilled throughout even the longest or hottest commute. Learn how to build the perfect salad!
For baon to work, we suggest the Collapsible Soft Cooler. It has an adjustable shoulder strap and grab handle for carry convenience and a separate zippered pocket for additional storage – like your utensils!
Girls Night In
Cold cuts, cheeses and wine are best kept and served chilled. For girls night in, ensure everything stays cold from the deli to your bestie's place by using a soft cooler. Plus if you have leftover wine, it'll stay cold all the way home!
For GNI, we suggest the Ultimate Ice Aqua Cooler. It has a separate zippered pocket (great for holding wine accessories, like a bottle opener) and an easy to open top (perfect for wine top-ups).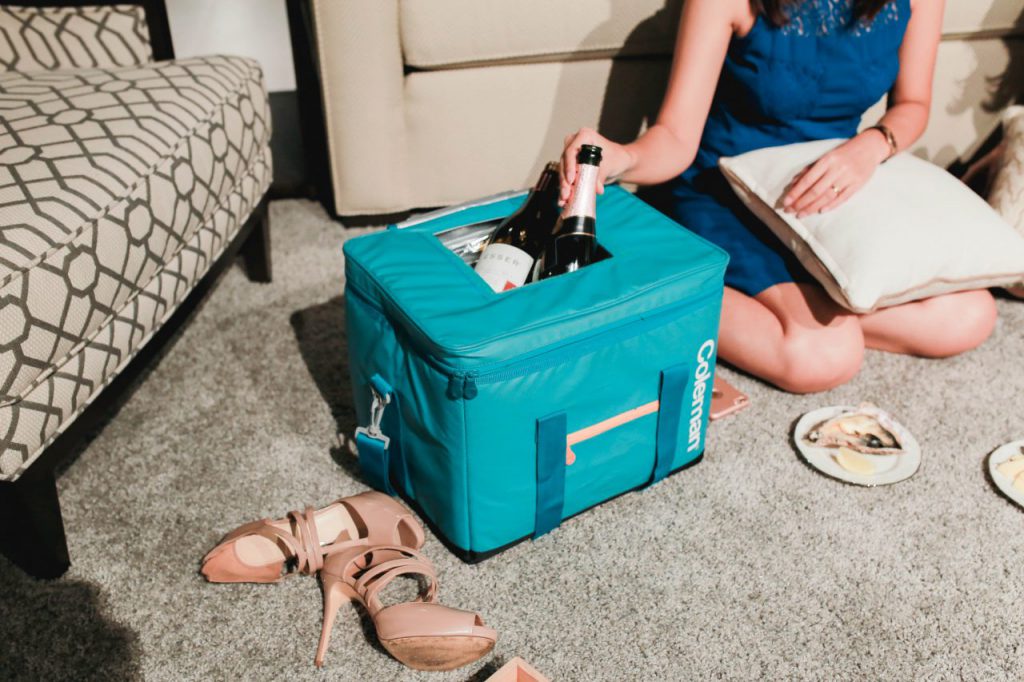 Summer Beach Trips and Picnics
There's nothing better than an ice cold drink at the beach. To keep your favorite beverages extra cold, add clean ice (sealed in resealable plastic bags) to your soft cooler. This will keep your drinks colder for longer and you can add the ice to your drinks later! When trying this hack out, make sure your cooler has heat-welded seams to prevent leaks.
For beach trips and picnics, we suggest the Daily Soft Coolers. It has front compartment for additional dry storage, and it's has ideal capacity for family size use.
Camping/Trekking
Whether you're planning a 3-hour trek or a full day's hike, a soft cooler is every camper's best friend. Keep food (especially raw meats!) and water cold, no matter how hot the temperature outside gets. For longer adventures, look for coolers that can stay insulated for 12 hours or more.
For camping trips, we suggest the 12-HR Soft Cooler. Built for the outdoors, it features added foam for superior chill performance and ripstop fabric for greater durability.
Show us where you're taking your #ColemanPH soft cooler. Tag #KeepItCoolWithColeman!