In tropical climates like the Philippines, it can be challenging for food and drink operators to keep their products cool. A simple solution is to invest in a high quality cooler with business-friendly features. Not convinced? Read on to learn how coolers can improve your business.
Save Money on Ice
Ice plays an important role for many food and drink businesses. However, ice also melts quickly – especially during the summer. That's why it's important for businesses to choose Coolers wisely. Investing in a dependable Cooler can help turn a cool profit. You and your staff can spend less time and money replenishing ice and use that time and money growing the businesses instead.
Be Location Independent
For smaller operators, like food and drink kiosks or stall owners, power outlets aren't always readily available. How many times have you set up at a market only to find that you can't plug in a freezer? With a portable cooler, you can take your business anywhere you go.
Quality Assurance
Food and drink safety is the number one priority for good businesses, particularly when it comes to food storage, transportation and distribution. Prevent health scares and offer your customers added quality and freshness assurance by using coolers with superior chill retention performance.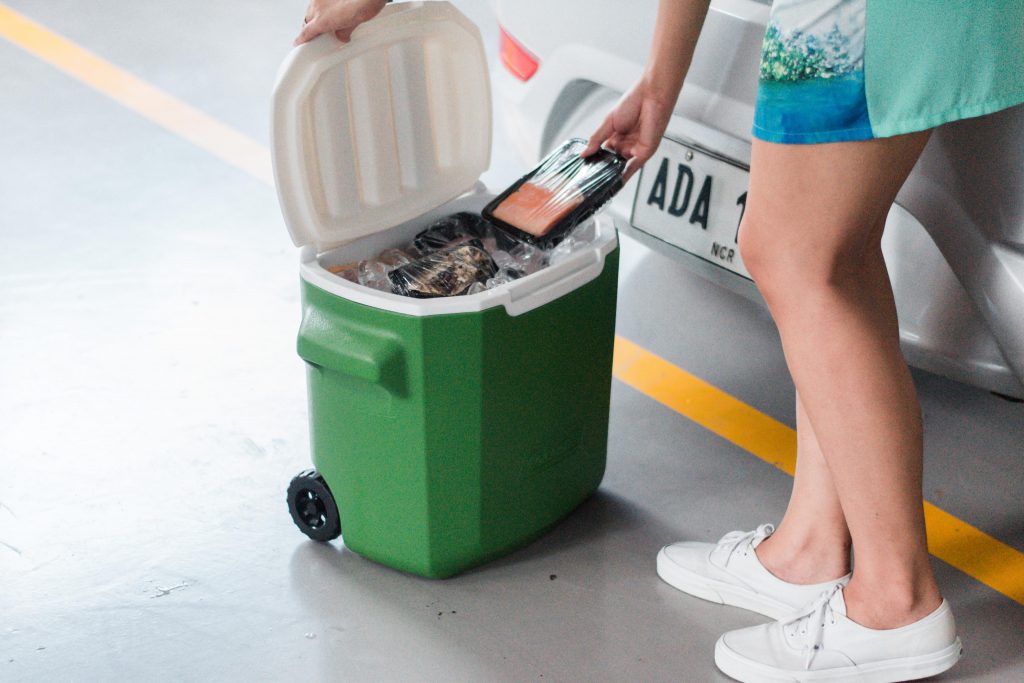 The Coleman Coolers have an interlocking base and lid for efficient stacking and storage and comes in a variety of colors and sizes for easy organization.